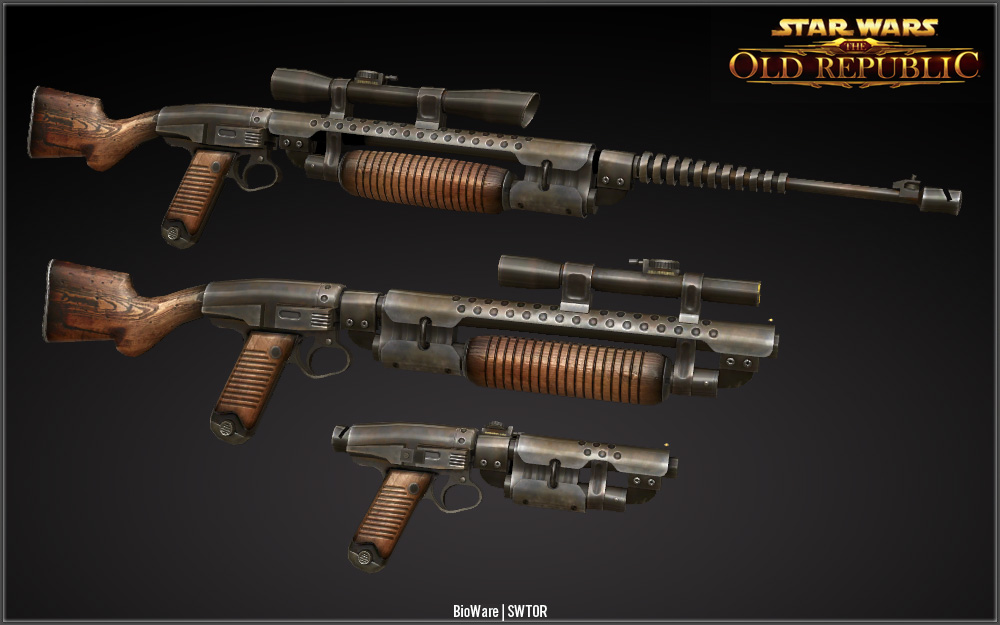 This is the SWTOR Season 9 PVP reward weapon set. This weapon set was based on various different historical weapons. It is a mix of the Winchester 1897 trench shotgun from WW1, the Japanese type 14 nambu pistol, the stock from an 1887 Winchester lever-action shotgun, as well as bits of other weapons as reference.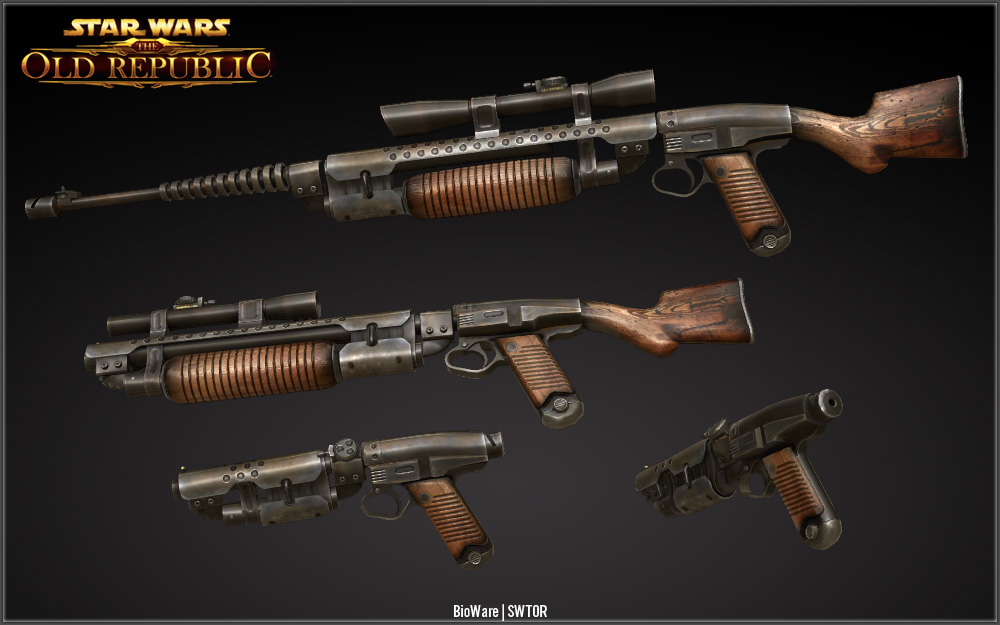 These all share one texture set and material, so as to save on game memory/resources, as are many weapon sets that I do for SWTOR. The wood texture for the stock and grips came from my wife's coffee table, and ended up working well for the set.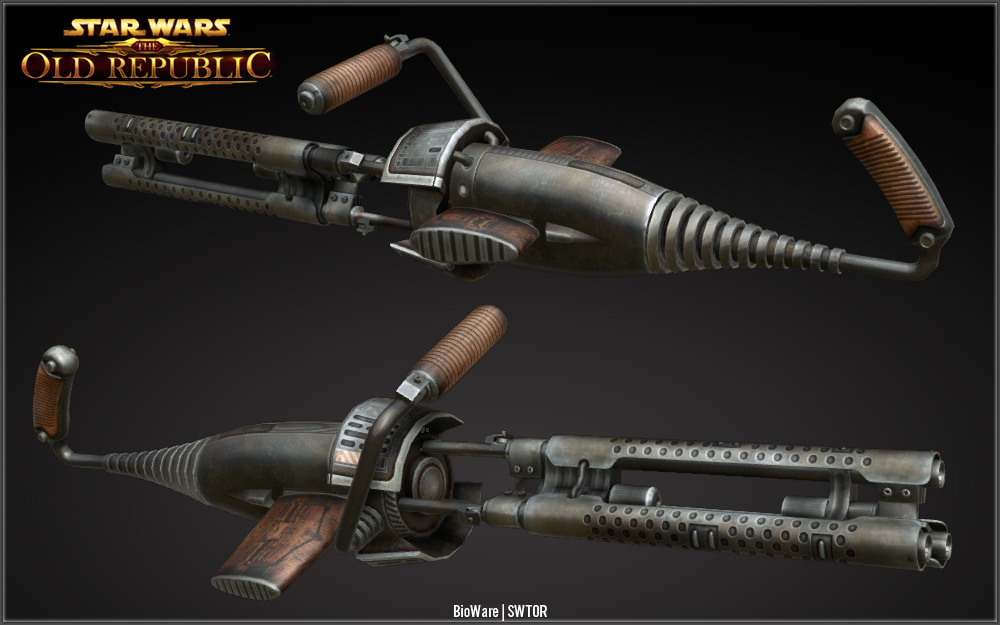 Assault Cannon, with rotating barrels.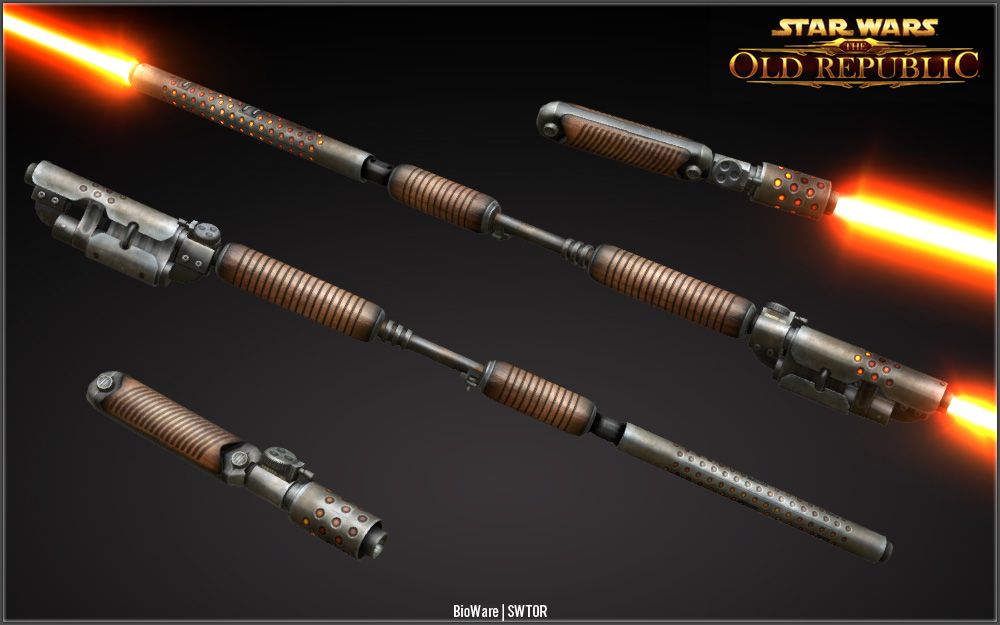 Dual Saber Pike and single handed saber.